Vegetation covers represent a sustainable technique employed to safeguard and enhance soil quality, mitigate erosion, and manage weed growth. Moreover, they contribute to environmental well-being by promoting biodiversity and conserving essential natural resources.
This practice is currently experiencing significant growth, and we offer the following recommendations for its effective management and maintenance.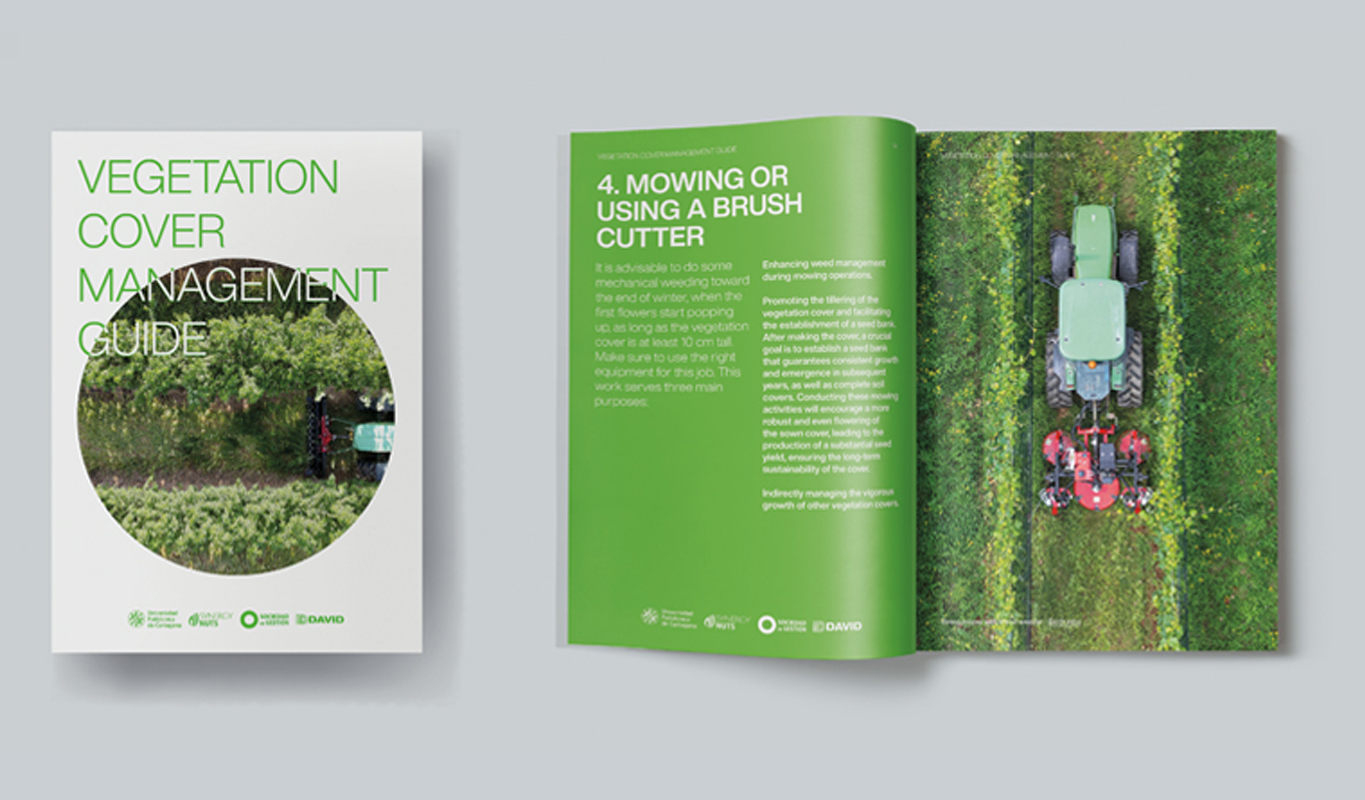 Download the expanded guide to Vegetation Covers prepared by the Polytechnic University of Cartagena, Synergynuts, Sociedad de Gestión and ID-David.
Vegetation covers offer numerous advantages, and to maximize the efficiency of your cover projects, it is essential to use the right machinery. Utilizing appropriate specialized equipment can help you optimize your work by performing multiple tasks in a single pass.

You need advice on your vegetation covers