Strong points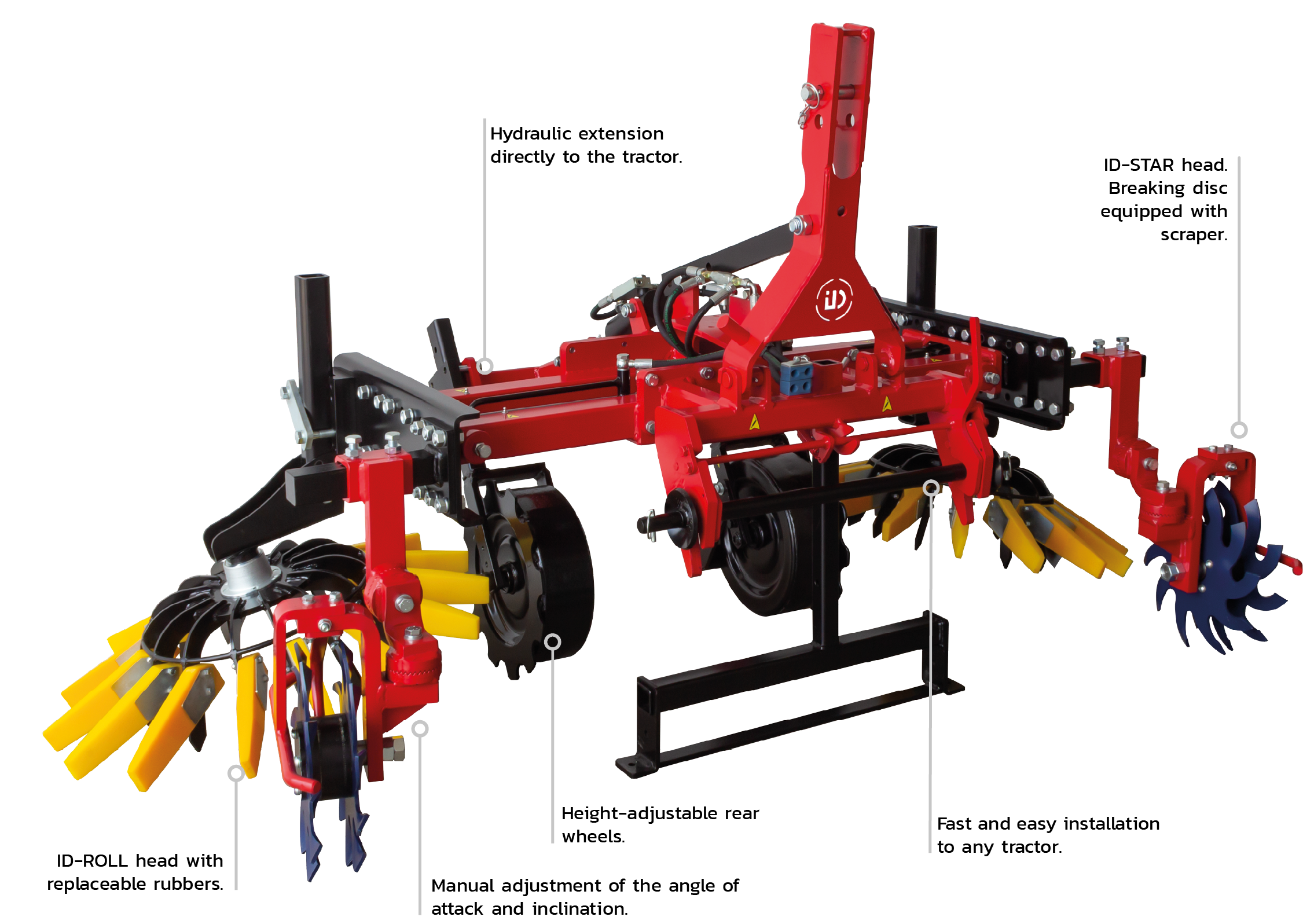 General description
Reversible frame with fingerhoe and star roller. Design for a perfect elimination of small weeds between plants formed in rows.
More info
Download PDF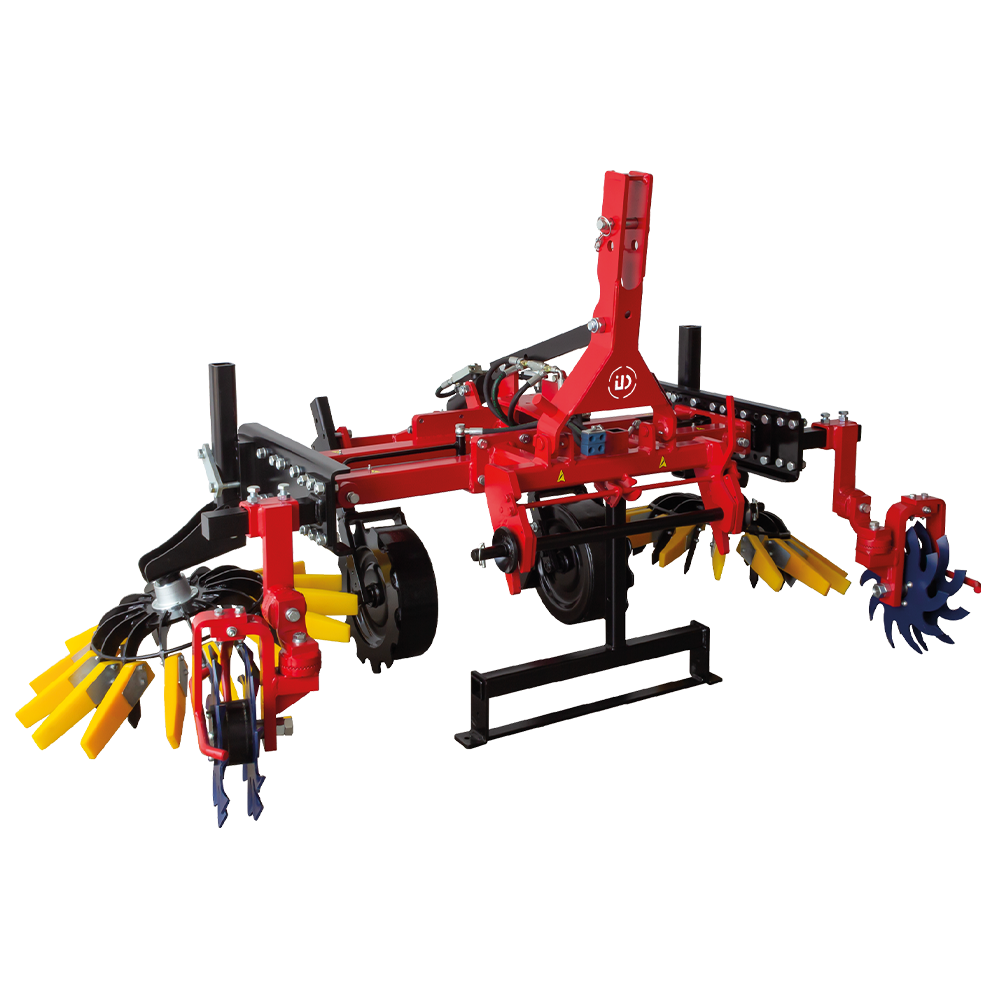 Standard equipment
• Reversible chassis for use in front and rear 3rd point
• Hydraulic width adjusting to the tractor
• Adjustable pair of metal wheels in height and width
• Storage foot
• Quick coupling
• ID-ROLL Ø850 equipped with 15 replaceable tips.
• ID-STAR 2 or 3 rollbreakers discs (depending on model).