ID David optimises their production thanks to the new trimming solution for the olive grove skirts, with an innovative suction cutting system.
For more than 40 years, pruning equipment has been part of the machinery manufactured at ID David. Throughout this period, new cutting elements have been added and new products have been developed, oriented towards precision, ecological and environmentally friendly agriculture.
Today, they have a wide range of pruners, to which OLIX has been added, the new model of pruners for hedgerow olive groves, a reflection of quality, design and innovation.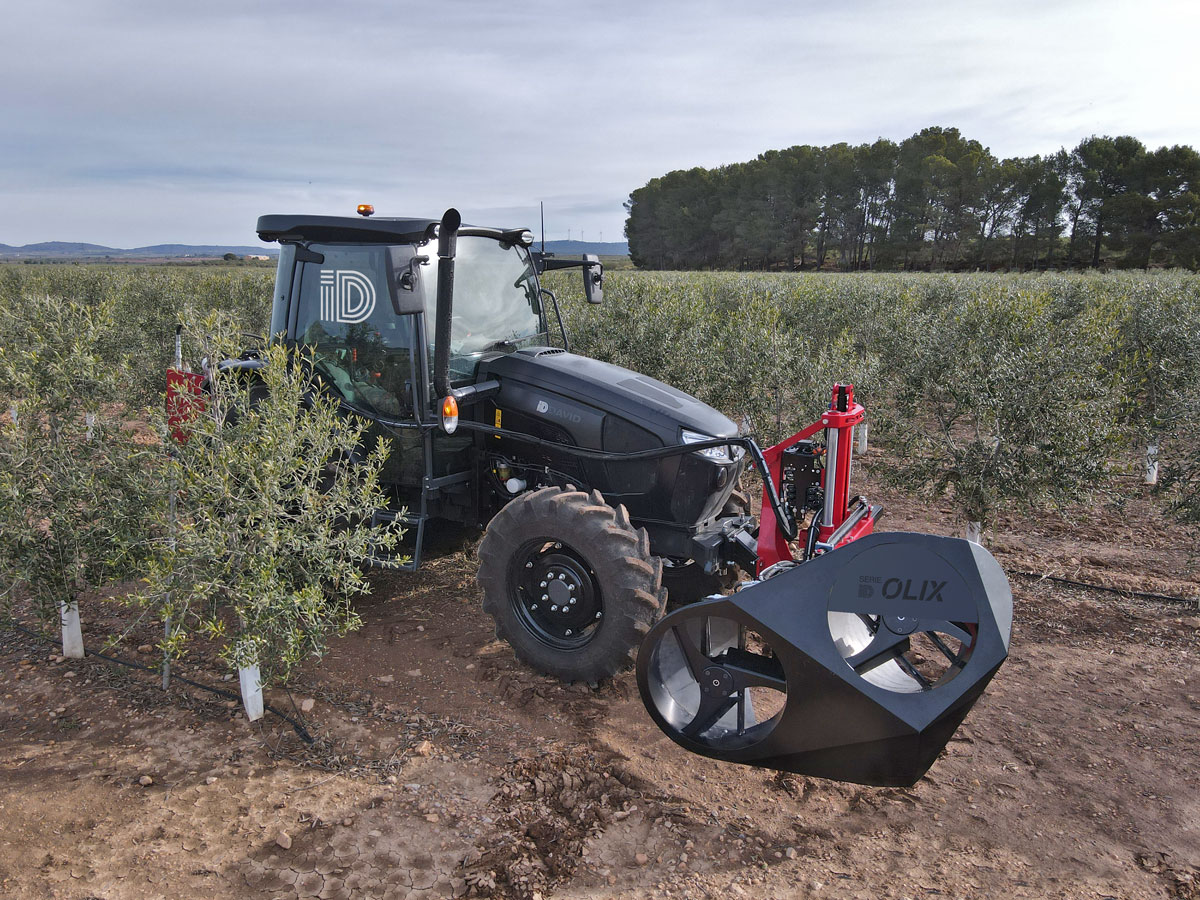 PERFECTION EXISTS
Created to prune the skirts of super-intensive olive groves to avoid olive loss during harvesting and to promote crop aeration, improving plant health and reducing phytosanitary treatments.
This new design has 60 centimetre diameter boron steel blades and an innovative turbine that sucks up the lower branches to make a perfect cut. The cutting heads can be activated independently, so that it is possible to work with a single cutting head for young plants or with a double cutting head for adult olive groves.
It is attached to the front of the tractor by means of a coupling plate. Suitable for any planting frame, adaptable to road widths from 2.5 metres and working speeds from 3 to 6 km/h.
Like the rest of the ID David products, it is equipped as standard with ID PLUS technology, allowing all models to be controlled with the same ID-CONTROL joystick.
It also includes a new high-performance, optimised PRO hydraulic power pack with a capacity of only 22 litres, its low power requirement allows the use of small tractors.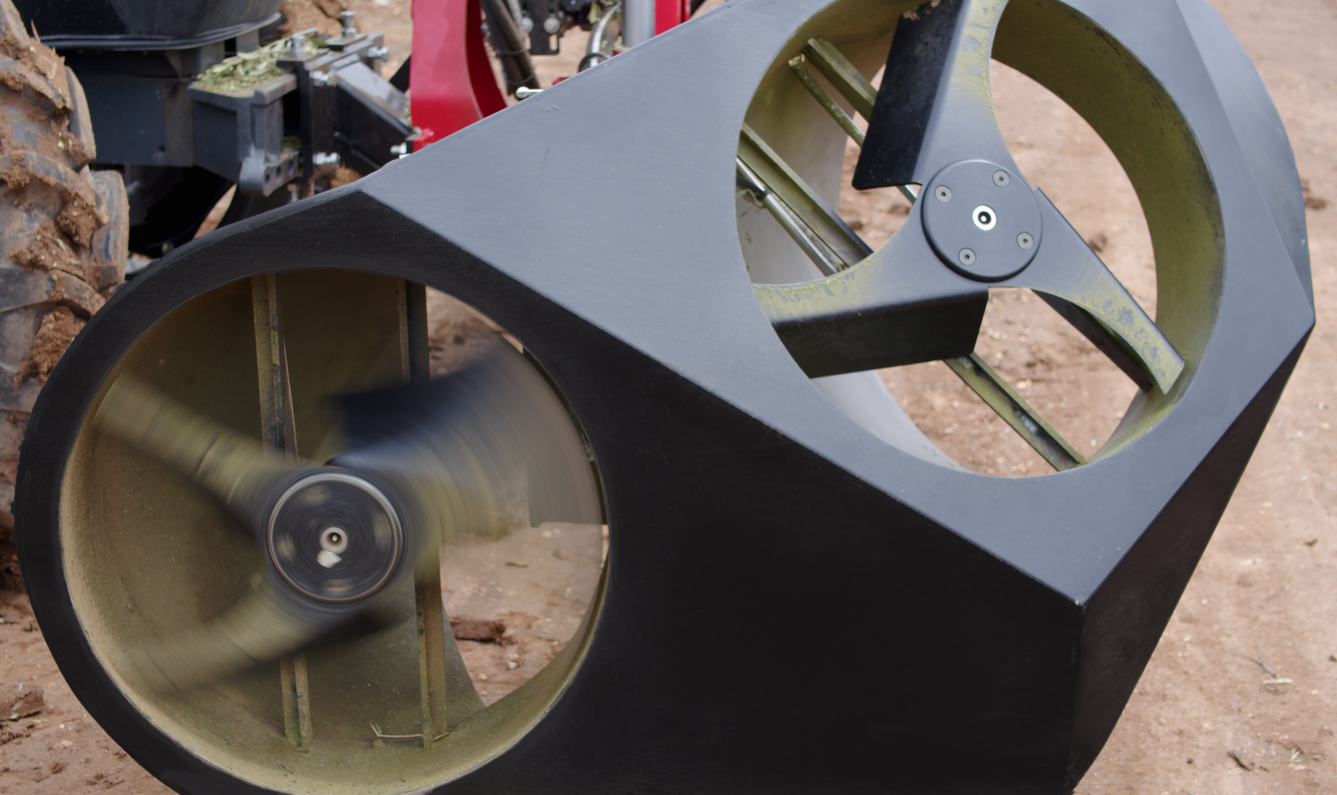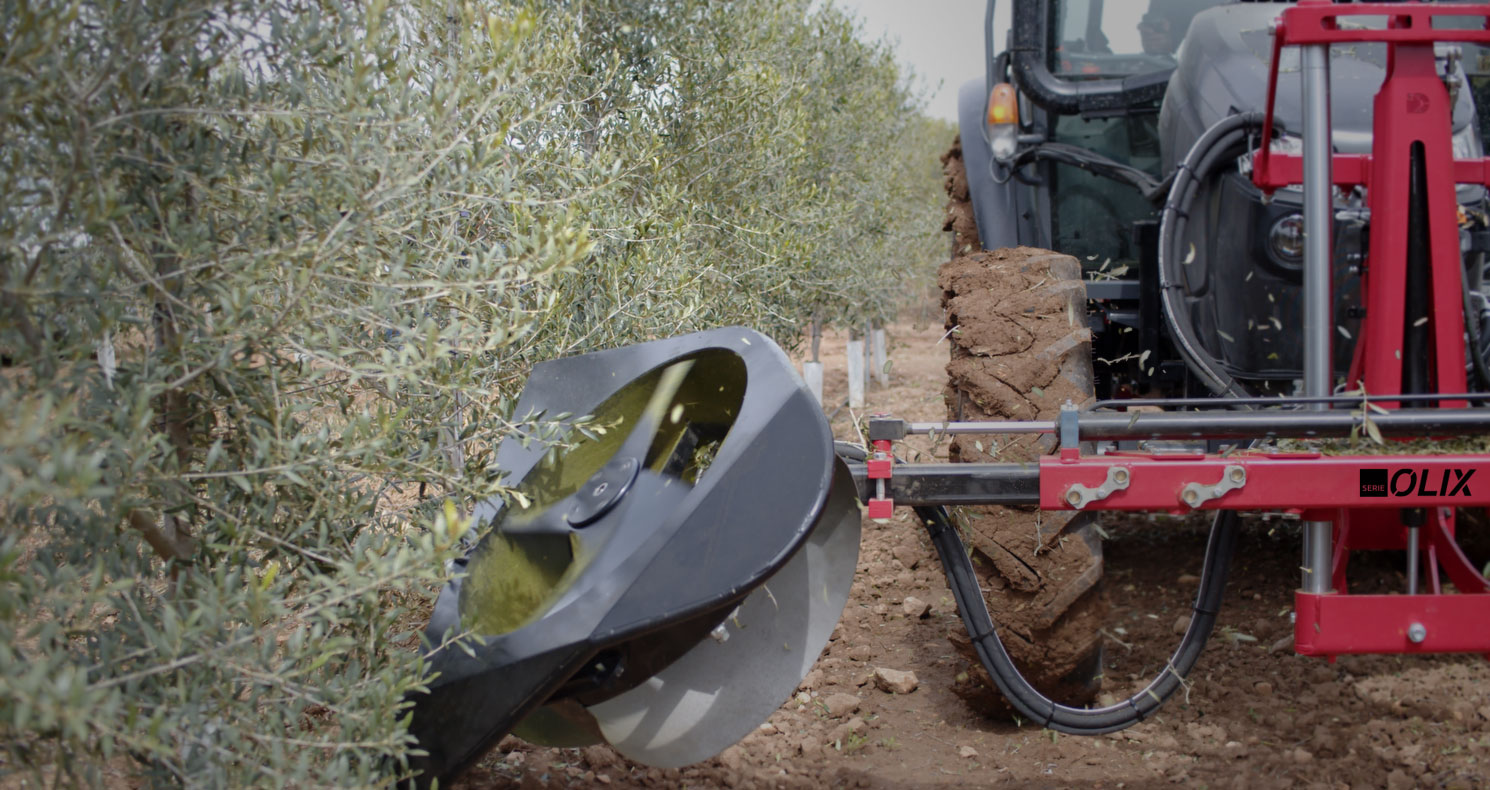 SUSTAINABILITY AND EFFICIENCY
Sustainability is a fundamental aspect in the development and manufacture of ID David's agricultural machinery, designing equipment that is long lasting and can be upgraded, guaranteeing a long service life and incorporating optimised electro-hydraulic systems to extremely reduce the power required, being able to adapt to small tractors with a smaller carbon footprint.