Strong points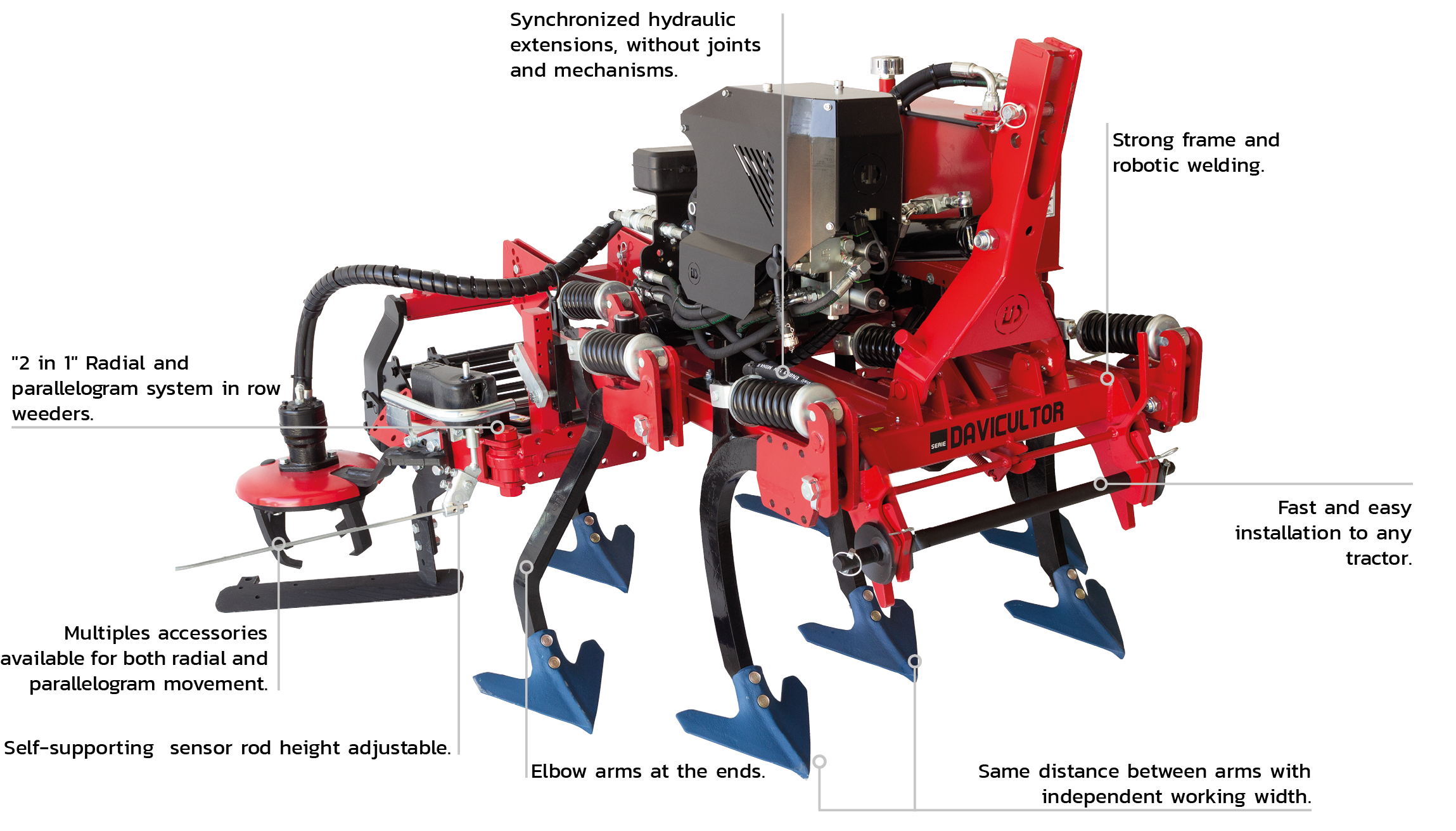 General description
Cultivators with hydraulic width adjustment and in-row weeder, specially designed for primary tillage in vineyards and orchards.
More information
Download PDF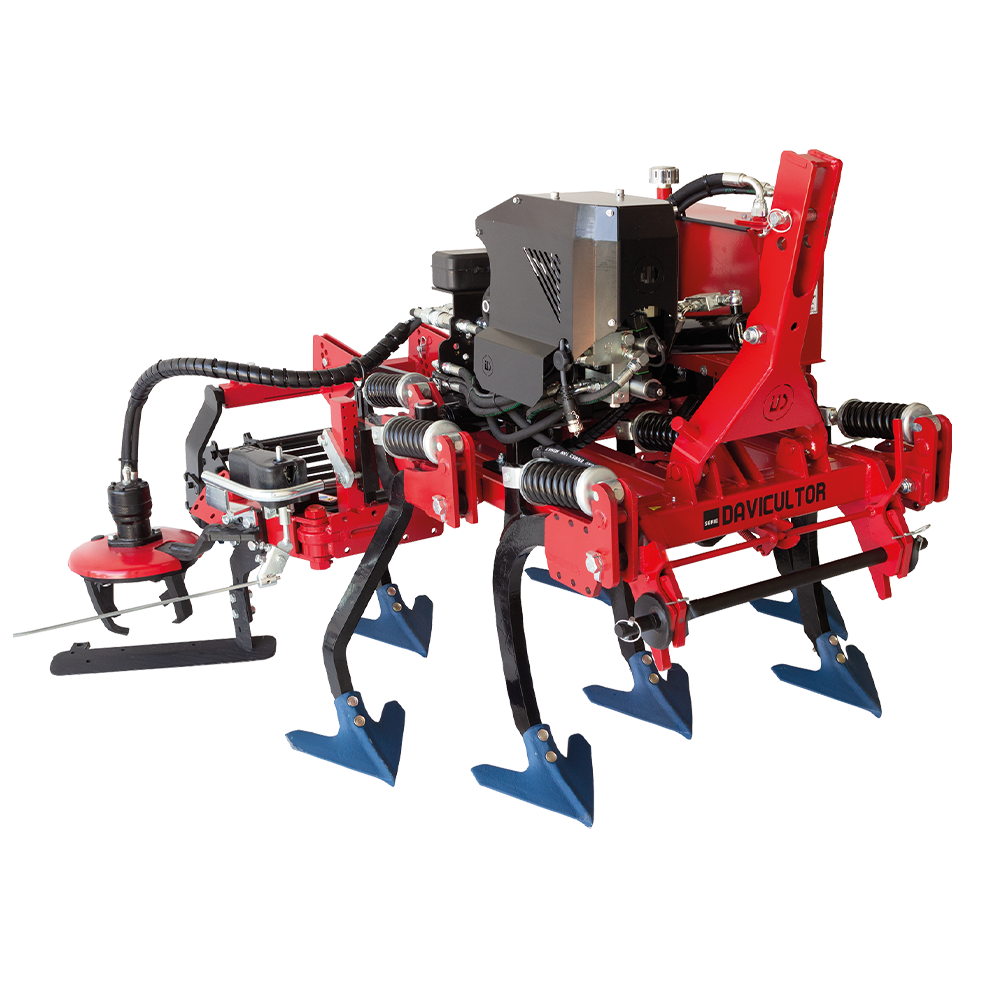 Standard equipment
• Anti-shock sensor protector.
• Arm kit + Spring + Plough blade David by Bellota.
• Hydraulic pressure regulator.
• Electro hydraulic in row weeder.
• Tool kit for sensor regulation.
• Arm "D" and Plough blade to weed manufactured in boron steel.
• Quick connect kit for power tools.
• Security system under damages.
• Standard boron steel plow blade "Golondrina" type, hardness 50Hrc.
• Adjustable rear roller in height and width.
• Independent hydraulic power unit.
• Hydraulic width adj. direct to tractor (not available in fixed models).
• Quick attachment.