Strong points
General description
Extendable in-row weeder frame for the simultaneous maintenance of cover crop in the central row and weeding inside plants
More information
Download PDF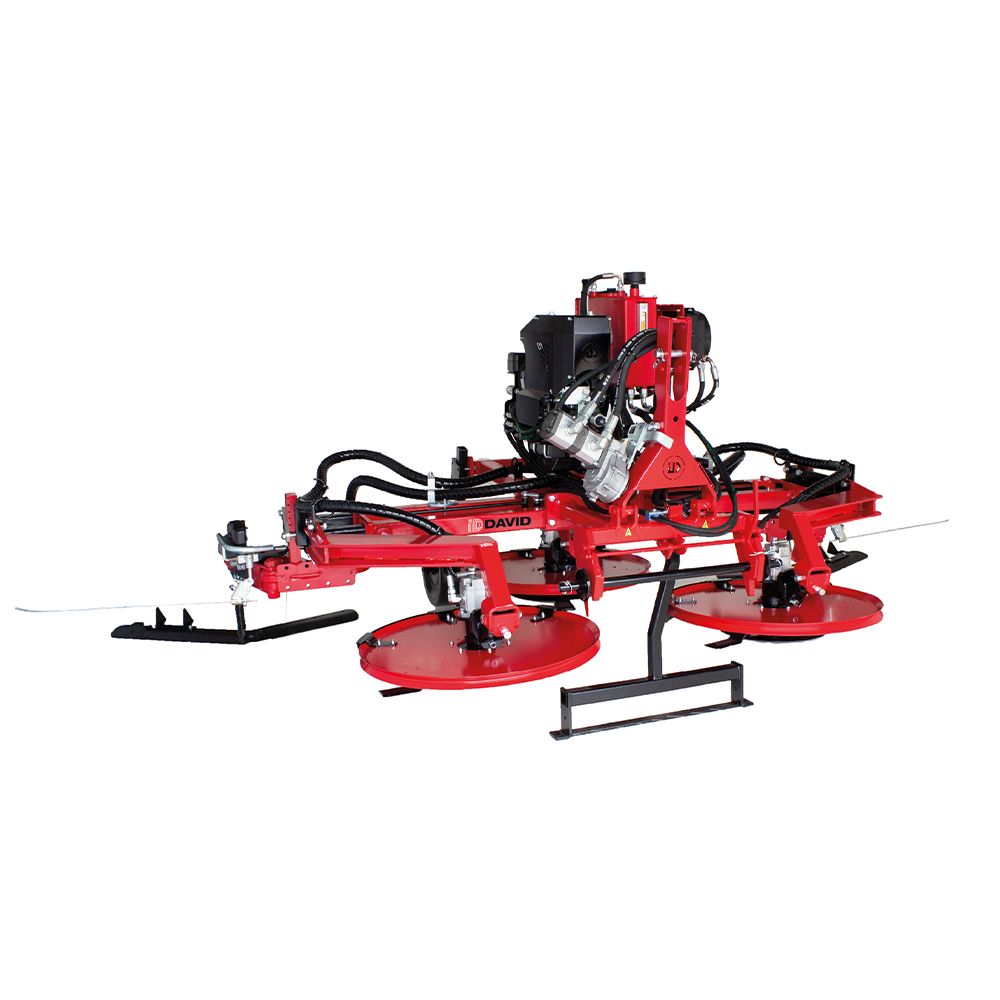 Standard equipment
• Anti-shock sensor protector.
• Hydraulic pressure regulator.
• Electro hydraulic in row weeder.
• Hydraulic width adjusting to the tractor.
• Tool kit for sensor regulation.
• Arm "D" and blade manufactured in boron steel.
• Quick coupling kit for power tools.
• Adjustable pair of metal wheels in height and width.
• Rotary slasher equipped with deflector and floating system.
• Storage foot.
• Quick coupling.
• Includes a PRO hydraulic unit with cooler and double pump.