After the award as PMYE of the year by the CEPYME association, another goal for ID DAVID.
On 5 October 2022, our CEO Francisco Jose Lopez Martinez received the EIMA 2022 Mention of Technical Innovation Contest Award from the hands of the UNACOMA president.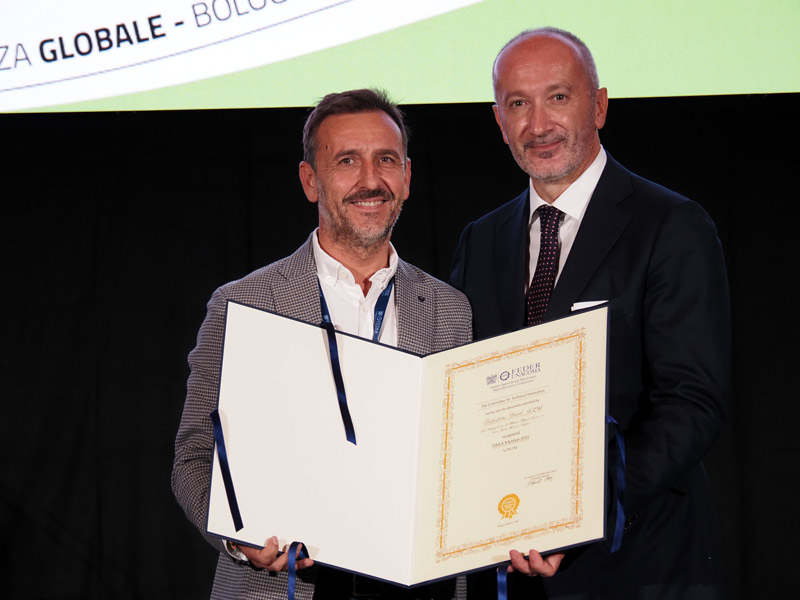 The VDUAL double pruner allows lateral cutting and topping in two rows at the same time in any crop system and orography. Thanks to the new control system, specially designed by ID DAVID engineers, it can be adjusted from the tractor cab so that the user can have perfect control over the machine's operation, increasing safety during the work phases. The screen included in the joystick allows self-diagnosis and automation of movements.