Strong points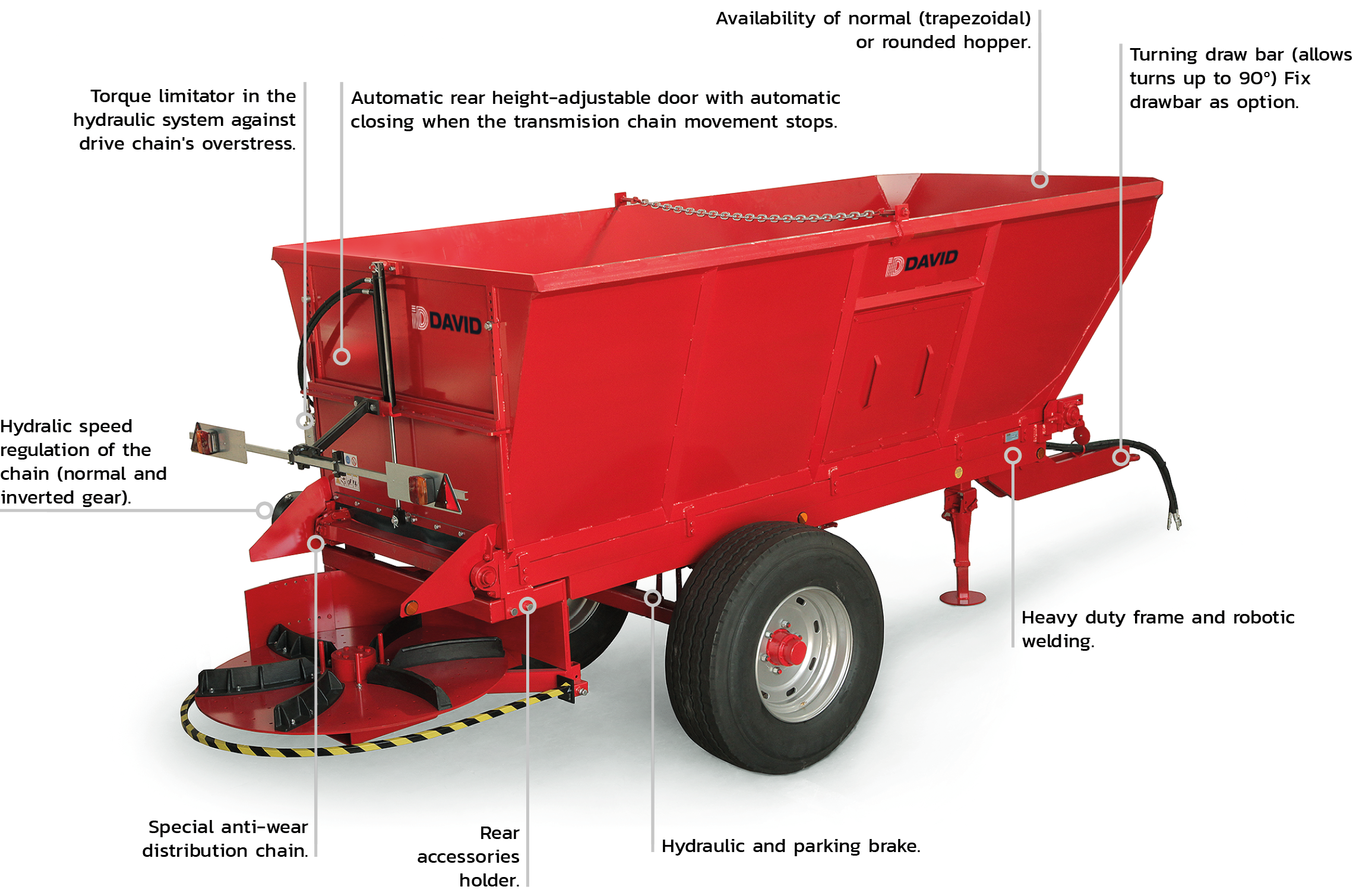 General description
Spreaders for organic solid fertilizers (manure). It reaches 15 mt when equipped with spreader disc.
More information
Download PDF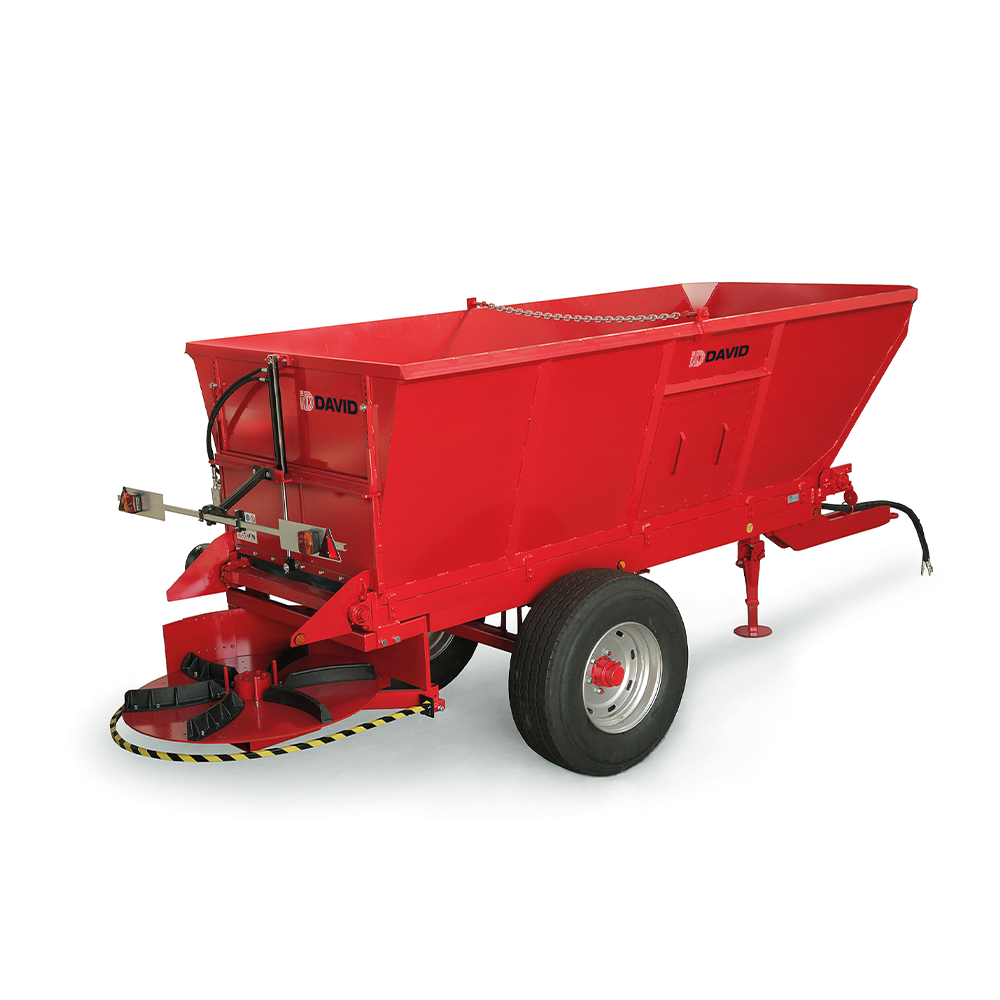 Standard equipment
• Parking brake.
• Hydraulic service brake. (Not available in 2.5 and 3.5 m3).
• Hydraulic driving belt speed regulator (normal and inverted gear).
• Torque limitation security valve on the driving belt.
• Lights signaling bar.
• Rear door (automatic opening and closing).
• Unloading chain in anti-wear steel.
• Standing support foot adjustable in height.
• Turning draw bar (allows turn up to 90º ).